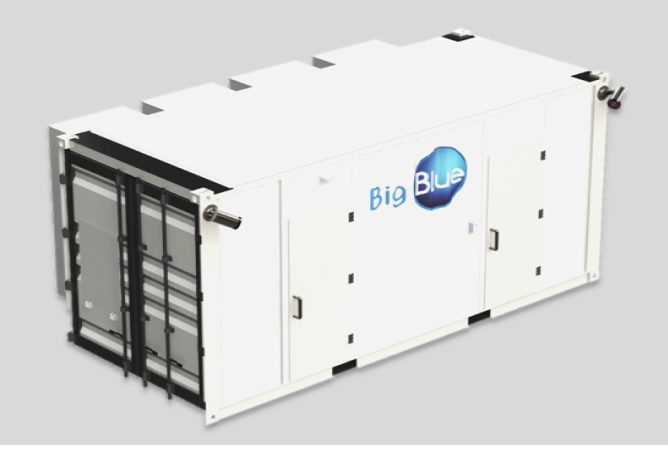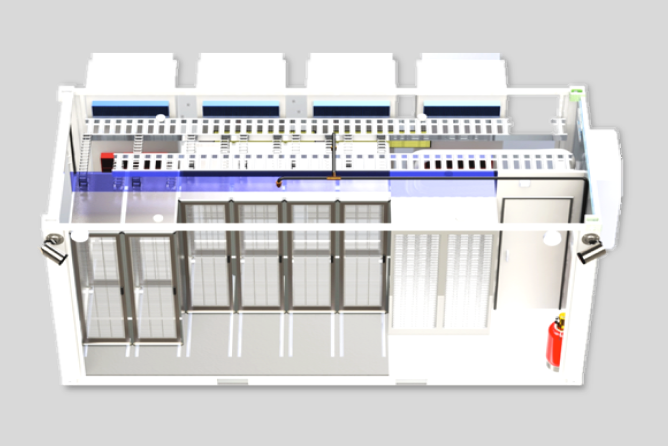 Our Data Center solution, in Container or Modular, has characteristics and distinctions that bring undeniable operational and security benefits that are clearly tangible. The technology was developed to offer a suitable solution for a fair and competitive price to companies who opt to maintain their IT infrastructure in-house.
Our Data Center comes in the following configurations:
– CDC-20, in a 20´ft container with up to 6 (six) racks;
– CDC-40, in a 40´ft container with up to 14 (fourteen) racks;
– CDC-20/40 double, in two containers of 20´or 40´ft coupled, with up to 12 or 24 racks, respectively;
The elevated floor option for equipment such as mainframes;
The Modular Data Center solution is customized and can be fabricated to the size and with the number of racks that best suit the needs of our clients.
Basic Information:
Energy capacity of 10KVA per rack;
Physical protection against fire, water, and dust;
High-intensity LED illumination;
Dual electrical feed system for the racks;
Structured cabling system;
Redundant UPS system;
Dual energy feed with redundant ATS;
Redundant precision climate-control system;
Fire detection and suppression system;
Dual access control system;
Closed-Circuit surveillance system (CCTV);
24X7X365 monitoring system.
The Big Blue Data Center also has special systems for fire, refrigeration, security, and emergency. Learn more:
Fire Detection and Extinguishment
An aspirating laser smoke detector (VESDA), 1,000 times more sensitive than smart smoke detectors;
Detects the beginning of a fire hours before any flames;
Local alarms via web, email, telephone, and SMS;
Fire suppression by ECARO-25®, FM200®, or Novec™ systems;
Manual or automatic triggering (local or remote);
Non-toxic system.
Regrigeration capacity
Up to four redundant machines (N+1);
Machines with automatic control;
Load balancing and automatic usage;
SNMP Monitoring.
Security System
Dual-verification access control (main door);
Surveillance system with two outside cameras and two inside cameras;
Doors with sensors;
SNMP Monitoring.
Emergency exits
Two doors with anti-panic bar in the cold corridor;
One door with anti-panic bar in the hot corridor.
Photos
Container Data Center